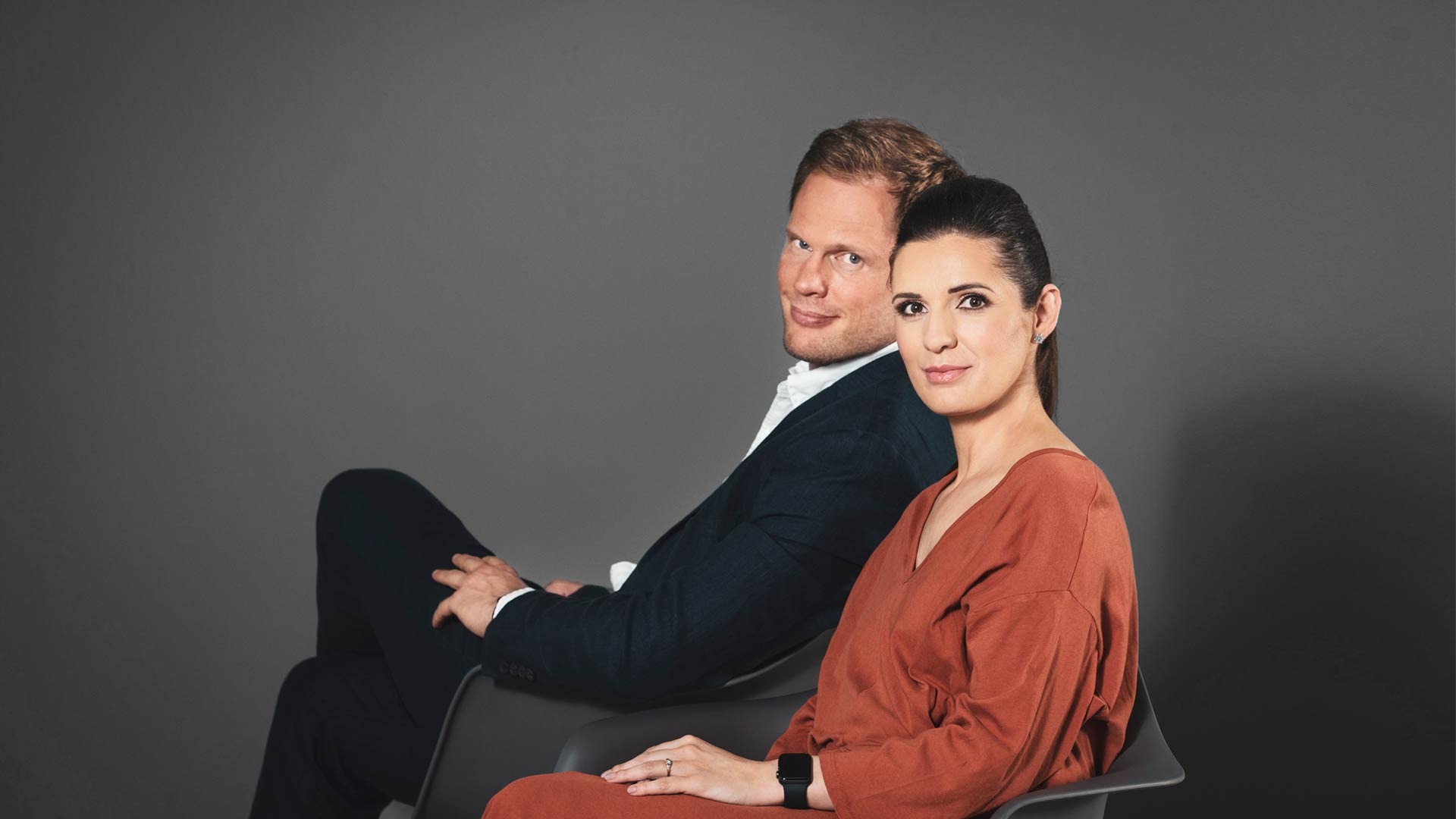 MAGIC EATING
How to organize your fridge, change your eating habits and live a healthy life.
The nutritional scientist Dr. Malte Rubach shows how order in the refrigerator leads to healthy and sustainable eating behavior. With the "Magic Eating" concept, every area of the refrigerator and pantry is carefully examined in this health guide. In six steps, the nutritionist explains exactly where and how food should be stored so that its nutrients are preserved in the best possible way and contribute optimally to health. Every food is put to the test and in the right place and is explained in the context of a healthy and sustainable diet. The scientific basis is the planetary diet, which keeps people and earth healthy and leads to less food being wasted. If you take the time to take a thorough inventory of your own nutrition center with the playful instructions in this guide, you will experience your personal nutritional turnaround. With a fridge game, fridge detox, zero waste tips and everything you need to know about planetary nutrition.
ECO-FRIENDLY EATING
The ecological footprint on our plates
How much CO₂ does a portion of spaghetti Bolognese cause? About 1.5 kilograms – this example shows us what animal husbandry and food transport mean for the ecological balance of our food. But is it enough to switch to meat and milk alternatives or regional food? Malte Rubach takes a closer look and provides an inventory of our food system and its effects on the climate. We live in a society that is characterized by technology and increasing resource consumption. Rubach advocates moderate enjoyment and shows what we can still eat in Germany with a clear conscience.
FOOD IN CASE OF EMERGENCY
Crash course on food supply security
With this booklet you will be prepared for any supply emergency in the future!
There are times when it is no longer possible to ensure that the population is supplied with everyday goods. Above all, this also includes food. Even if we in Germany have a very high level of self-sufficiency with basic foodstuffs, this is only an apparent security. The global corona pandemic in spring 2020 provided an impressive example of the vulnerability of food supplies and the supply of everyday goods. Be prepared for the future!
In collaboration with the Reduction2020 – Think Tank.
THE SECRET OF HEALTHY AGING
The essence of all scientific studies
It is an old dream of mankind: a long life in happiness and health.
Modern age research offers a whole range of reliable insights into how we can stay physically and mentally fit longer. Both are closely related. So what's the miracle formula? In short: It's about the right amount of nutrition, exercise and enjoyment. For example, what can you do for your own heart health? How can bones be strengthened and muscles kept flexible and full of energy? This book gets to the bottom of these and many other questions. Well-founded and practically feasible with the help of small everyday exercises, it offers a compact essence of the current state of research.
COFFEE PHARMACY
The bean for more health
What many do not know:
The strong bean not only wakes you up, it also has a positive effect on the heart and circulation, the liver, the kidneys and the digestive system.
In this guide, nutritional scientist Dr. Malte Rubach combines the knowledge from millennia-old coffee tradition with the latest knowledge from research. He explains the health benefits of coffee, clears up coffee myths and shows how to best use the health-promoting properties for yourself.
With useful tips, the latest research results and great coffee preparations fresh from the roaster.
THE 30 BEST TIPS FOR YOUR DIET
First think, then eat - Mindful Eating
"The 30 best tips for your diet" are based on the current state of knowledge about nutrition and food. Scientifically accompanied by the Reduction2020 – ThinkTank. They are intended to provide simple support for the implementation of good and healthy nutrition in everyday life. There are certainly many good tips that are not in this book. Everyone can therefore send in their own "best tip" at www.reduction2020.de/mindful-eating and hopefully soon many more people will find out which tips can help you in everyday life.
– With a foreword by SVEN RENZ, former Bundesliga triathlete and nutritionist –
THE I-DIET
Healthy and happy without a diet.
HEALTHY WITH RICE
Nutritious and filling. Metabolism stimulating. Antioxidant.
Small grain, big impact. Whether as paella, risotto or sushi – more than half of the world's population has it primarily or at least regularly on their menu. In addition to the variety of varieties and the wealth of culinary options, the health aspects of this small grain speak for themselves: rice has little fat and no cholesterol – the best prerequisites for a health-promoting diet.
PLEA FOR THE MILK
Healthy, unhealthy - what now?
"Milk makes you fat and is responsible for many diseases of civilization."
Although there is no scientific evidence to support these claims, a smear campaign against milk is now in full swing, from which numerous producers of alternative products will benefit – lactose-free milk and soy products are much healthier! It is now modern to demonize the milk. It in no way increases the risk of illness. Milk and milk products are the most important sources of calcium and have a positive effect on the intestinal flora. Malte Rubach takes a firm look at the advantages of milk, which far outweigh the disadvantages. It's true: it's milk!
– With a foreword by Dr. Gerd Leipold, former managing director of Greenpeace International –
HEALTHY WITH COFFEE
Invigorating, performance-enhancing and beneficial
Caffeine can do so much more! Invigorating, performance-enhancing and beneficial – coffee drinks are still extremely popular. The latest scientific evidence shows that the bad reputation that coffee is unhealthy and would make you addicted is not justified. On the contrary: When used correctly, coffee is good for concentration and reduces the risk of cancer. It also stimulates the circulation and has a positive effect on diabetes. Even with the right cosmetics, everyone can benefit from the positive effects of caffeine. With many tips and recipes for internal and external use.